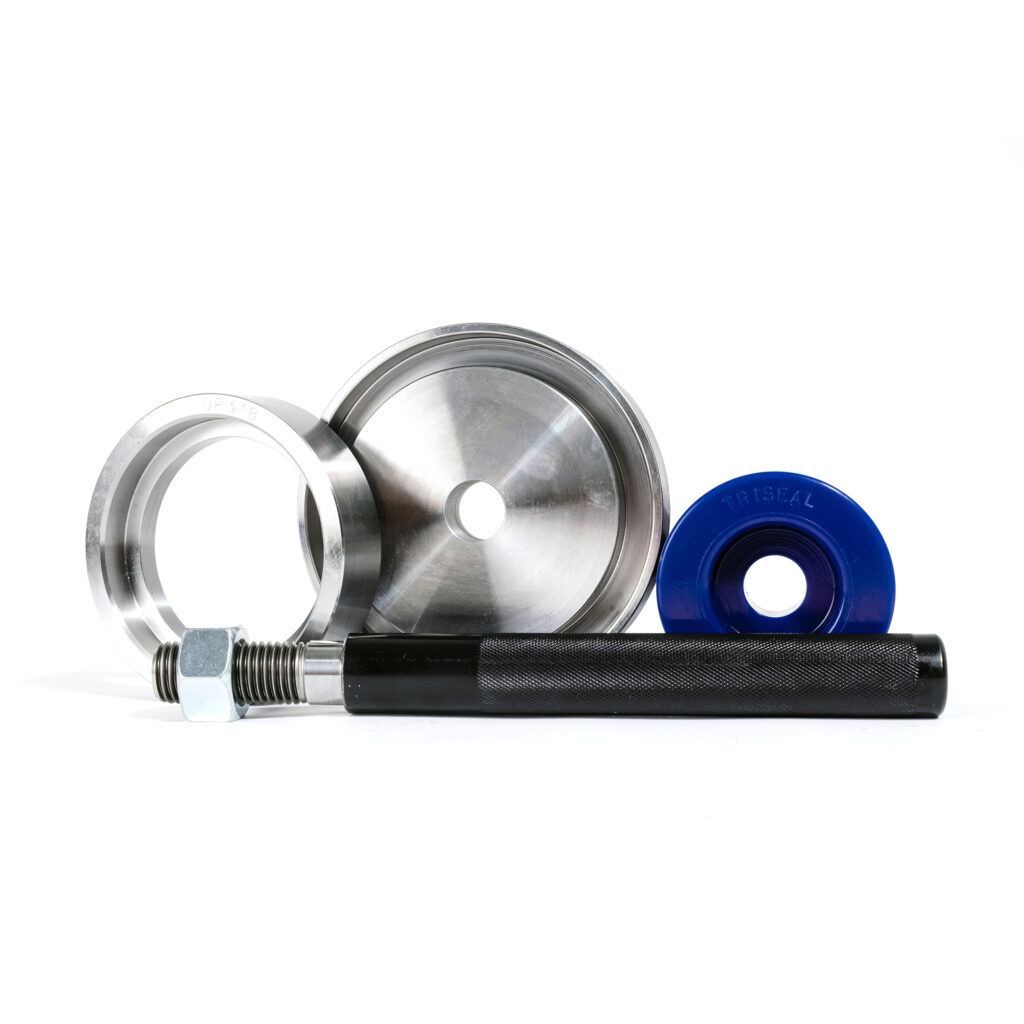 Commercial-Grade Tool Kits
Proper wheel-end installation is dependent on utilizing the right tools for installation and verification. Our range of disposable tools, commercial grade tools, hand-installable designs and quick connect measuring devices ensure the performance you expect from any Amsted Seals product.
Features
Our installation tools are designed and manufactured with the installer in mind. To maximize installation ease, safety and longevity, our tool kits are engineered to meet the specific installation requirements for each seal design.
Endurance LeatherPRO commercial grade installation tools
MVP & Ultimate commercial grade installation tools
With up to 90% of all oil bath seal failures, regardless of brand, due to improper installation, we recommend using only required manufacturer-application-specific installation tools to validate the seal's warranty.
Standard kits include the following:
SD Seal Drive Plates are made from tool-grade steel and are precision cut to match the MVP seal body in the exact area designed for installation load bearing. Standard package, 1 each.
H Drive Handles are made from tool-grade steel and have a no-slip, knurlized handgrip area for better tool control. The robust design allows for years of service. Standard package, 1 each.
BG Bearing Guides are made of a tough engineered plastic for dimensional stability and long life. Standard package, 1 each.
AD Designed for use with DP Axle Sleeve Drive Plates, MVP Axle Drivers are robust designed for reliability in the field. The welded steel assembly with its convenient handle helps to prevent hand injuries. Standard package, 1 each.