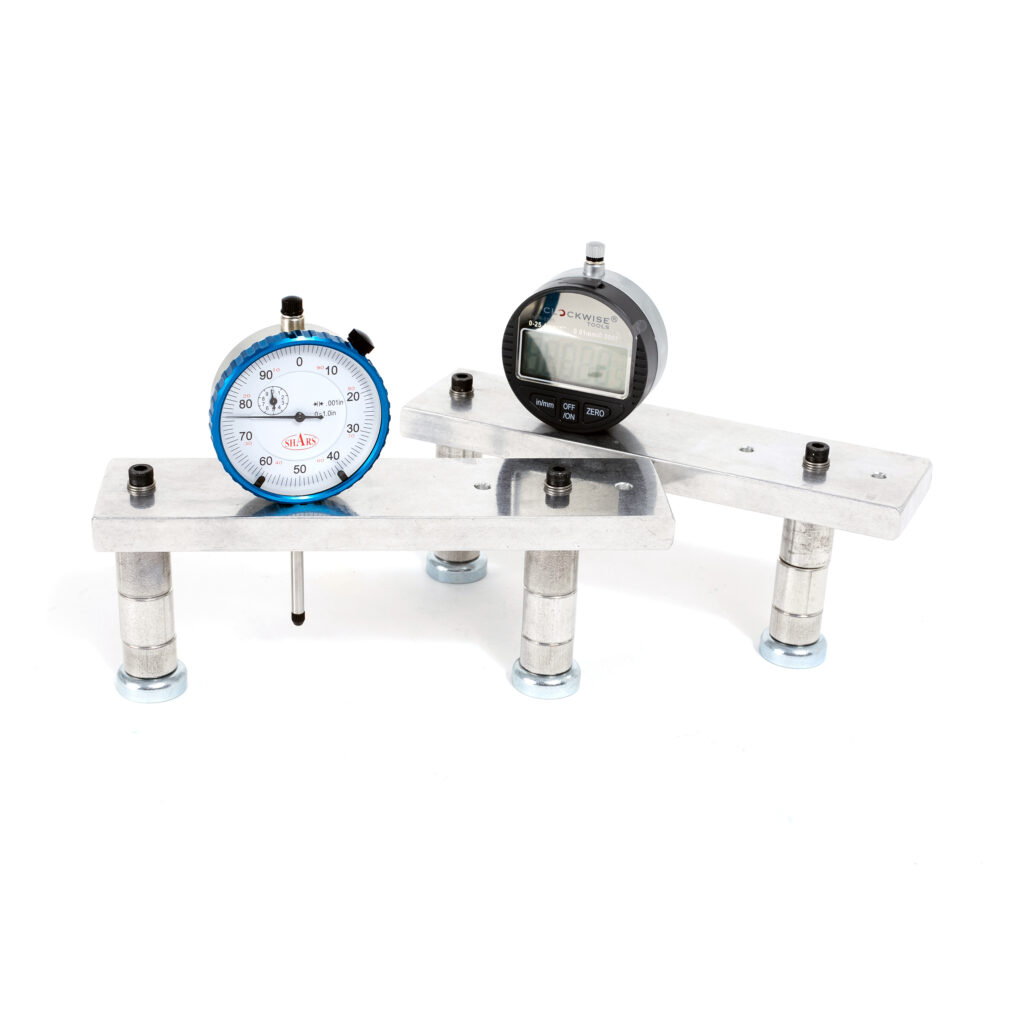 A simple tool that enables the mechanic to easily and accurately verify wheel end-play after wheel bearing adjustment has been completed. Proper bearing adjustment prolongs the life of both the wheel seal and bearing. 
Features
Features
Very quick and easy to use
25-lb industrial strength magnets
Adjustable positioning post
Benefits
Reduces time to complete proper end-play analysis and mechanics will use it
Ensures secure attachment to wheel end hub
Usable on ALL axle and hub models
Configurations come pre-assembled, but can be adjusted for either truck or trailer wheel ends
Instructions
Easy-to-use instructions:
After bearing adjustment and jam nut torque procedures have been completed, place the BADG tool on the hub with the indicator needle touching the end of the axle. The magnets on the base of the legs will grip the hub firmly.
With equal pressure on both sides of the wheel, push the wheel inboard as far as it will go.
Set the dial indicator at "0".
Pull the wheel out as far as it will go.
The dial indicator shows the amount of bearing end play. It should read between 0.001′ and 0.005′ (in accordance with TMC Recommended Guidelines).