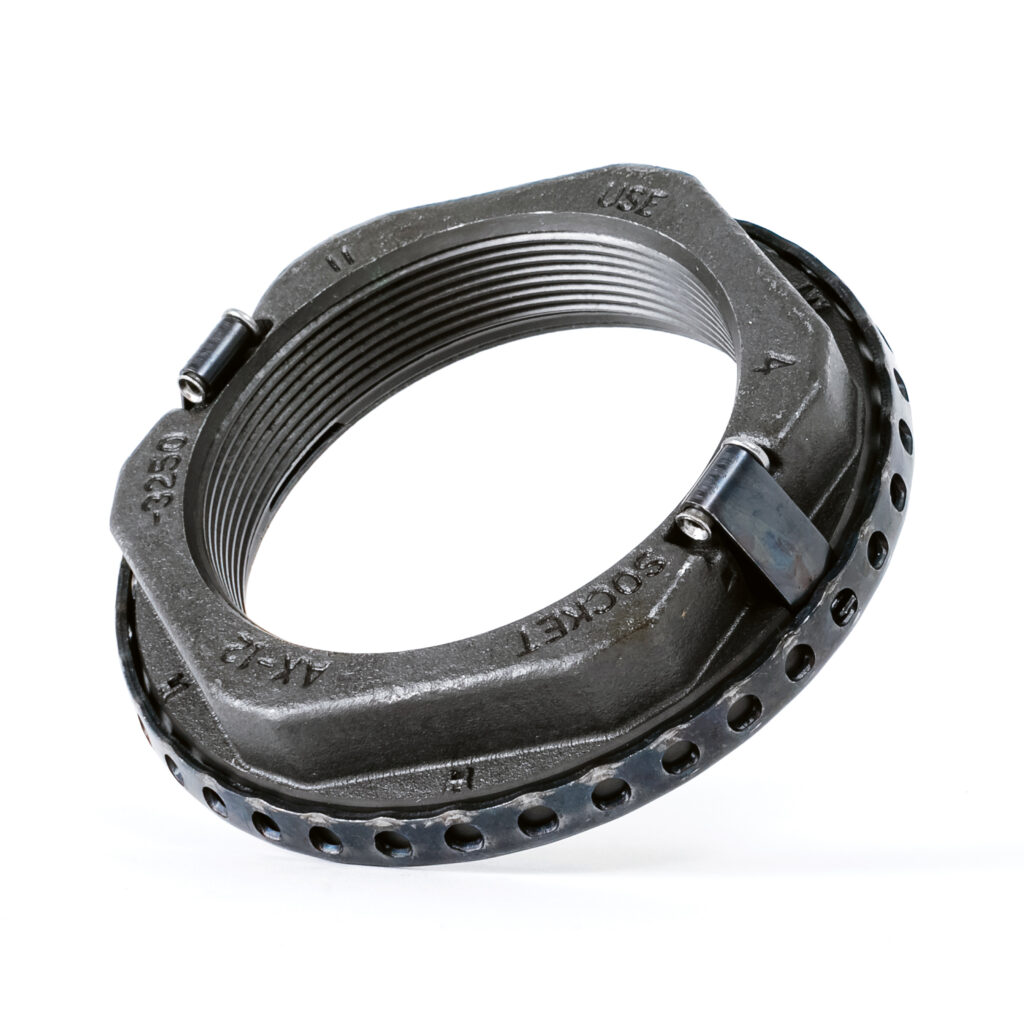 This first "true" single-piece spindle nut reduces installation costs, maintenance costs and inventory carryings costs, while providing a faster and more accurate method of securing the wheel-end components. 
Features
Simple and more accurate adjustments within .001 inches will extend wheel seal and bearing service while extending tire tread life and virtually eliminate warranty claims. Adjustments are made in half the time that others require and deliver TMC recommended end-play ranges every time.
This nut will eliminate the three-piece jamming style type adjusting nut systems and two-piece models that require locking keepers, requiring only a six-point socket and torque wrench to install. Available for trailer, drive, and steer axles and for standard or "D" flat slotted spindles.